Created: 2019-11-21
From the sea to the mountains in a few minutes! You can enjoy stunning views of mountains, valleys and lakes from our helicopters in Georgia. Flights can be arranged from any of our bases. We offer unforgettable heli-sightseeing in different regions of Georgia.
In September 2019 our company hosted a group of 12 people. During the two days tour, they were flown by two helicopters from the sea to the mountainous regions of Georgia. In addition to unique nature and breathtaking views they discovered cultural heritage sites and historic villages along with our professional and experienced guide.
The heli tour started at one of Georgia's seaside resort - Shekvetili. Then the helicopter landed in Svaneti, Mestia. From there, as part of a one-day electric bike tour, they cycled Zuruldi, Heskil and Hatsvali. Afterwards they set off in the direction of Telavi, Kakheti. In Telavi the tourist group was hosted by Georgian 'Supra'. They have tasted traditional Georgian dishes, which are very popular in the world. They also tasted different types of Georgian wines. Georgian wine, as well as traditional Georgian dishes has a centuries-old history, so this part of the trip was very interesting for our tour group.
Helicopters from Telavi set off for Tusheti and toured Georgian historic villages - Dartlo and Omalo. Most of the villages in Tusheti are 2000 meters above sea level, offering some splendid views over some of the most impressive grass valleys of the South Caucasus. Omalo village is the biggest and most easily accessible village through the road from Kakheti. Perched in the rocky peaks of Tusheti, Omalo sustains an amazing grouping of old towers, also known as keseloebi.
Omalo is located at 1,880 metres above sea level and is only connected to the rest of the world via the «Tusheti Road». However, this road is closed during at least half of the year, which is why Omalo can usually be visited only between May and September. Omalo is the ideal starting point for various outdoor activities such as mountain biking or hiking. In the inhabited villages, there are simple accommodations. However, as it is allowed to pitch a tent everywhere, it is most likely to camp outdoors.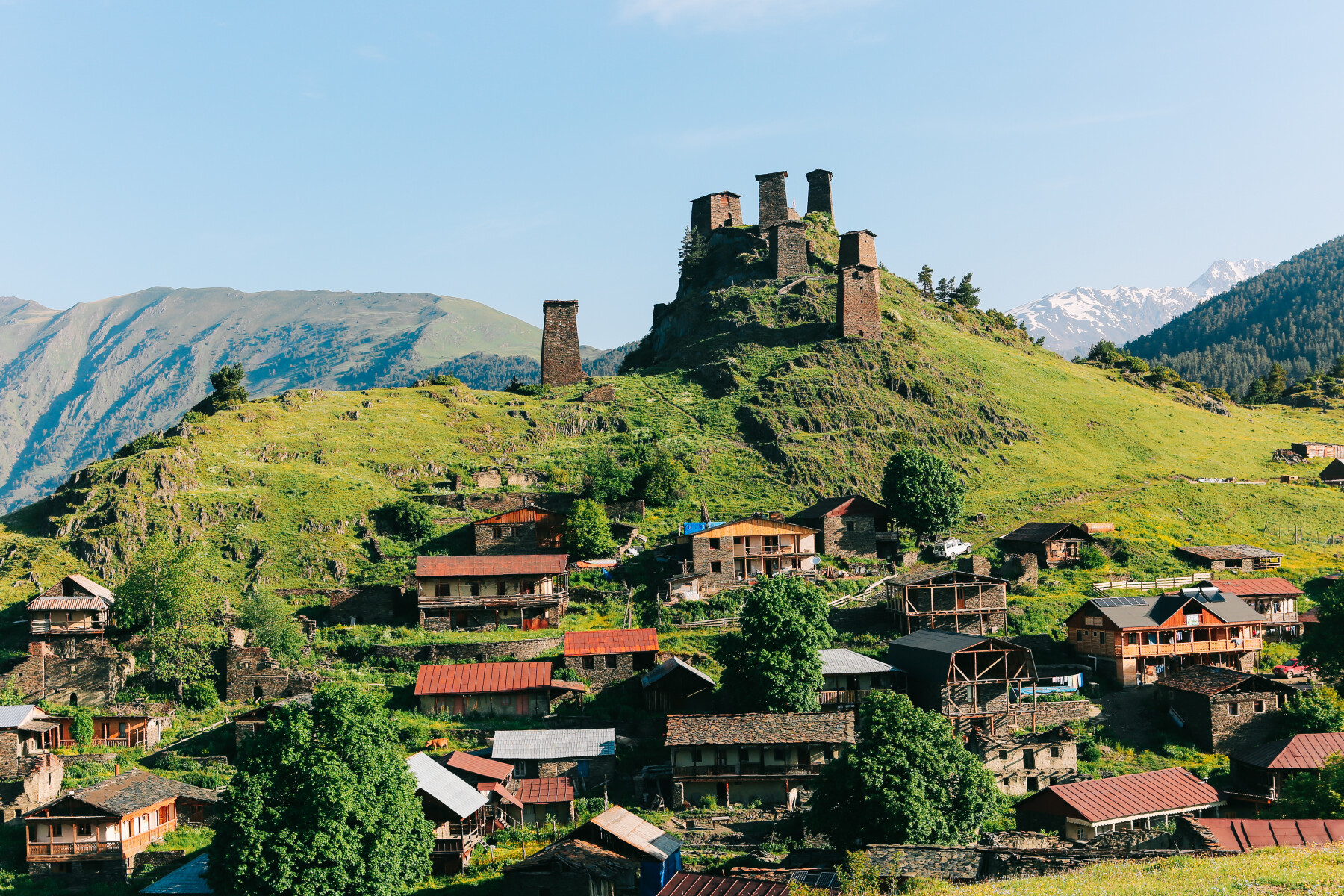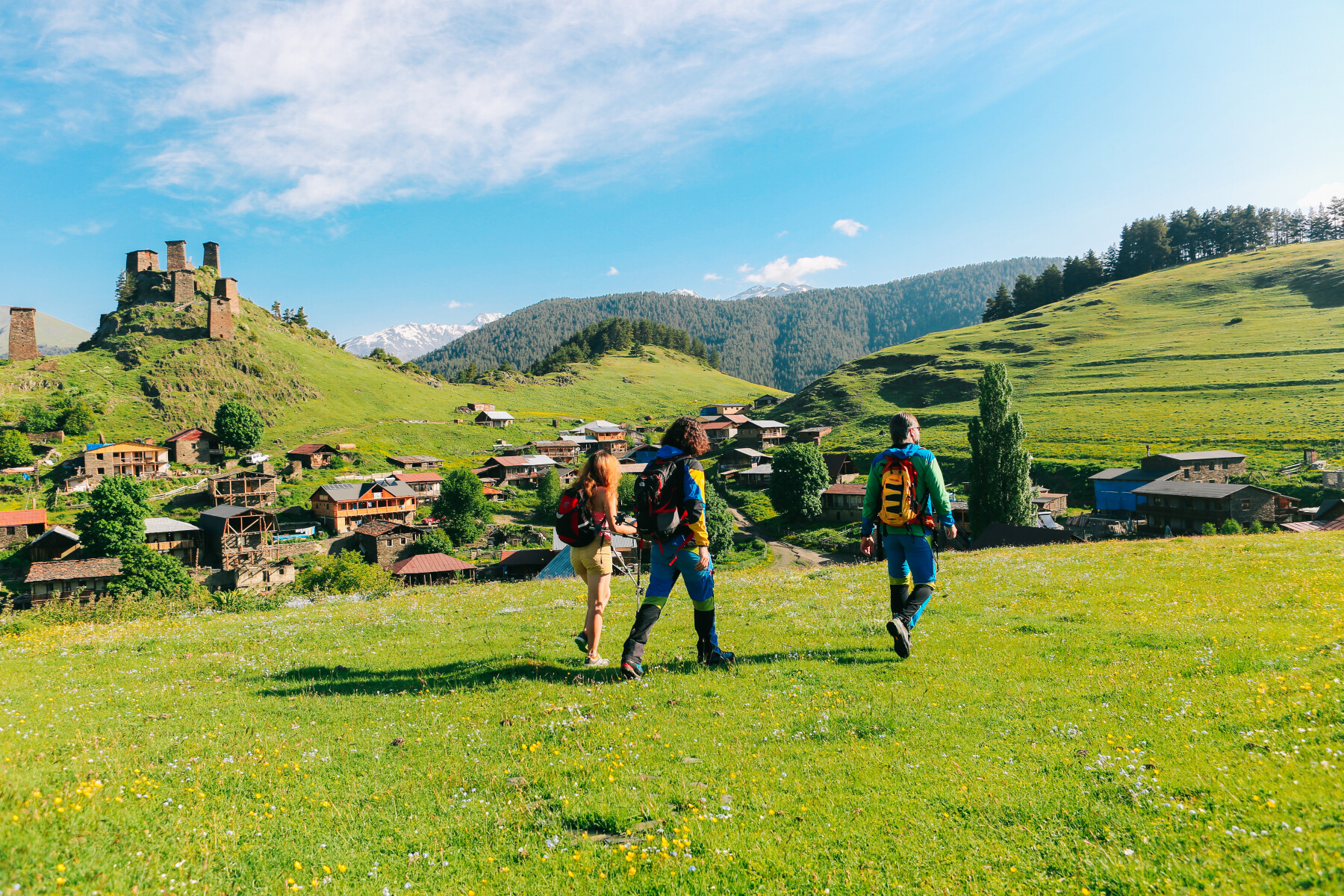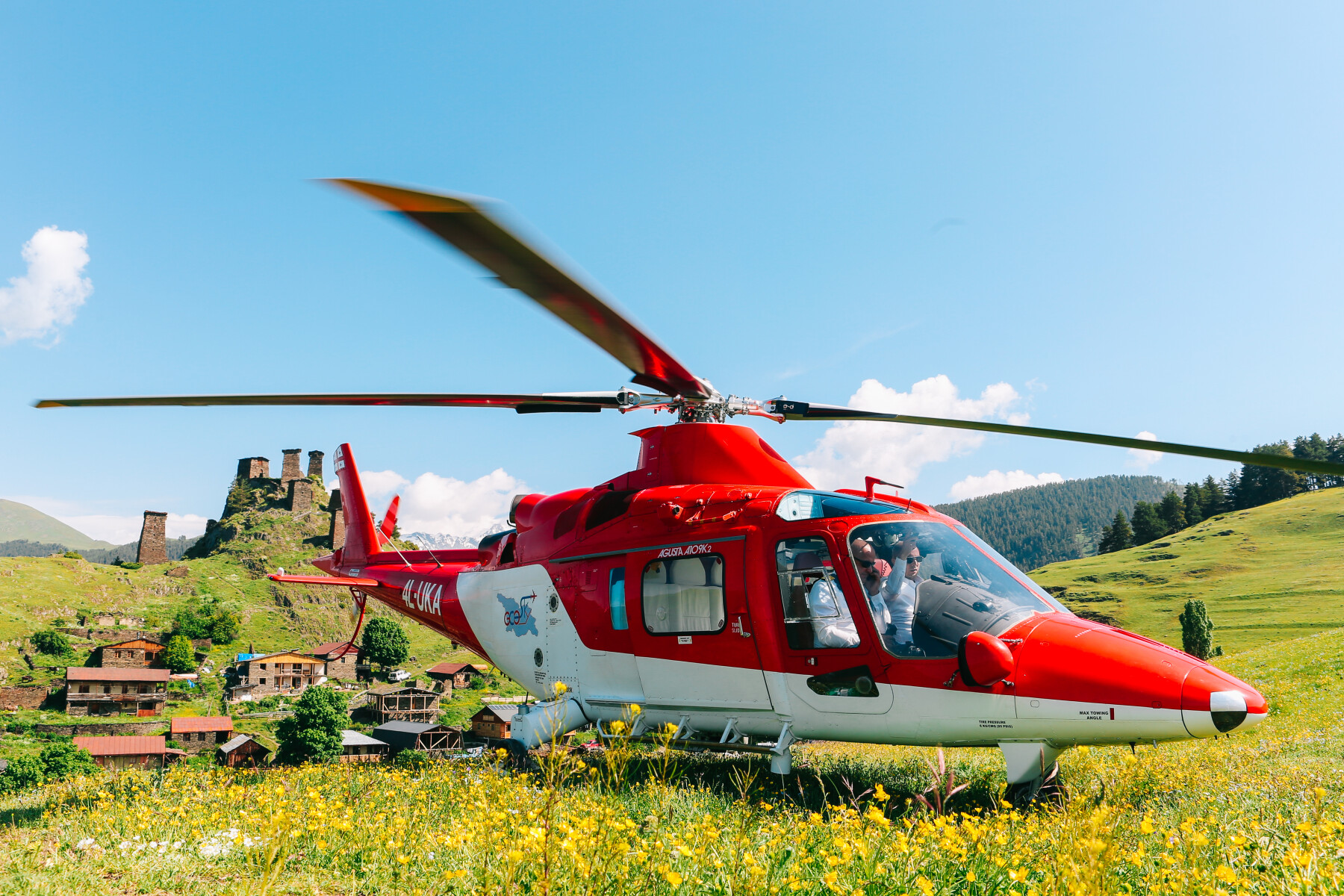 Dartlo village is situated 12 kilometers east from the main village of Omalo, perched onto the Pirikiti Alazani Valley with another impressive grouping of ancient defensive towers build with a dark stone, well-conserved until today. A couple of guesthouses with a small number of private rooms and beautiful views by the river can also be found in here, making Dartlo worth the steep hike from Omalo. It definitely offers some of the most rewarding mountain views along the way. If you have the courage to climb up, Kvavlo village, no more than 400 meters above Dartlo, consists of just one ancient tower overlooking the whole valley and amazing scenery right in the heart of Caucasian nature is worth to see.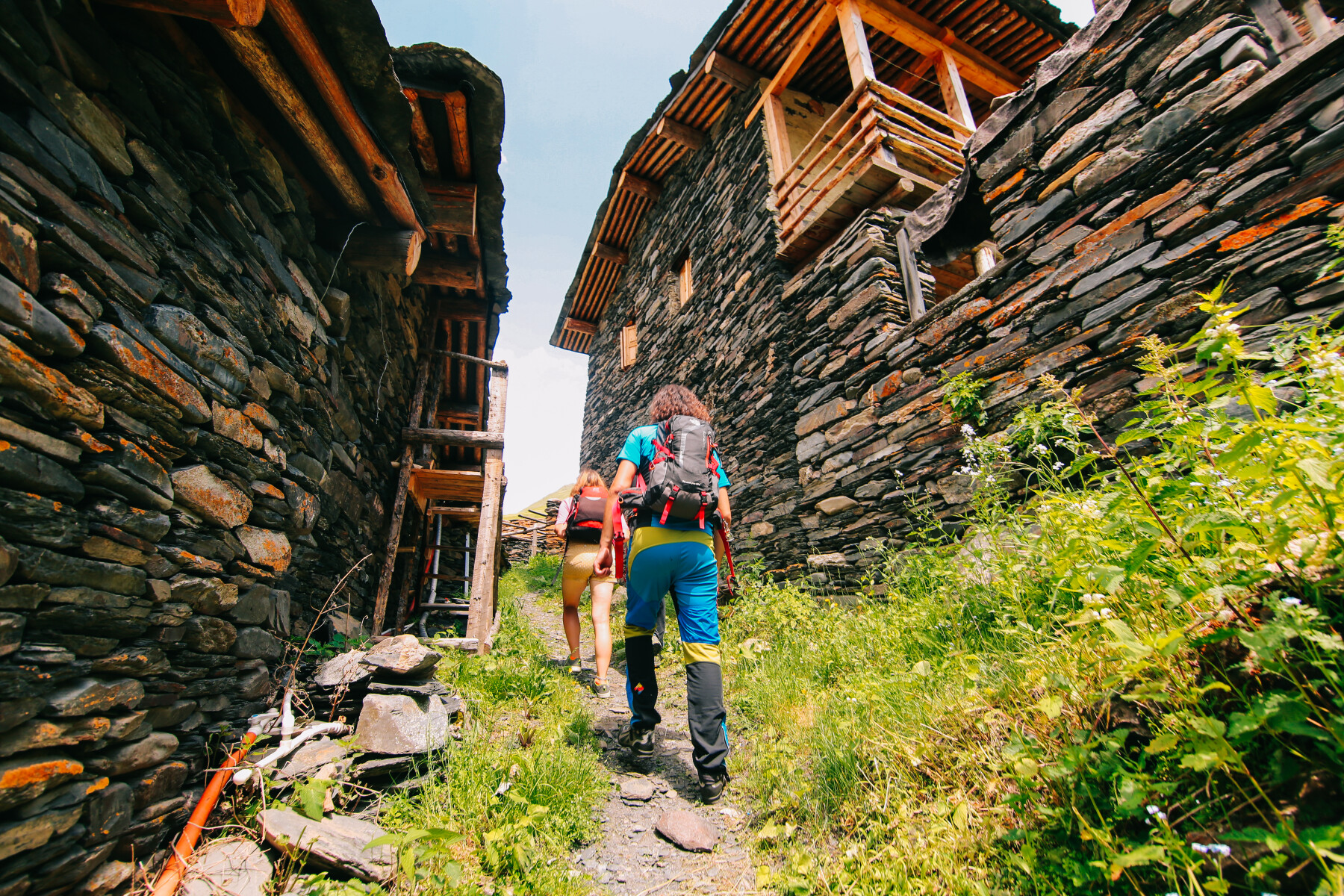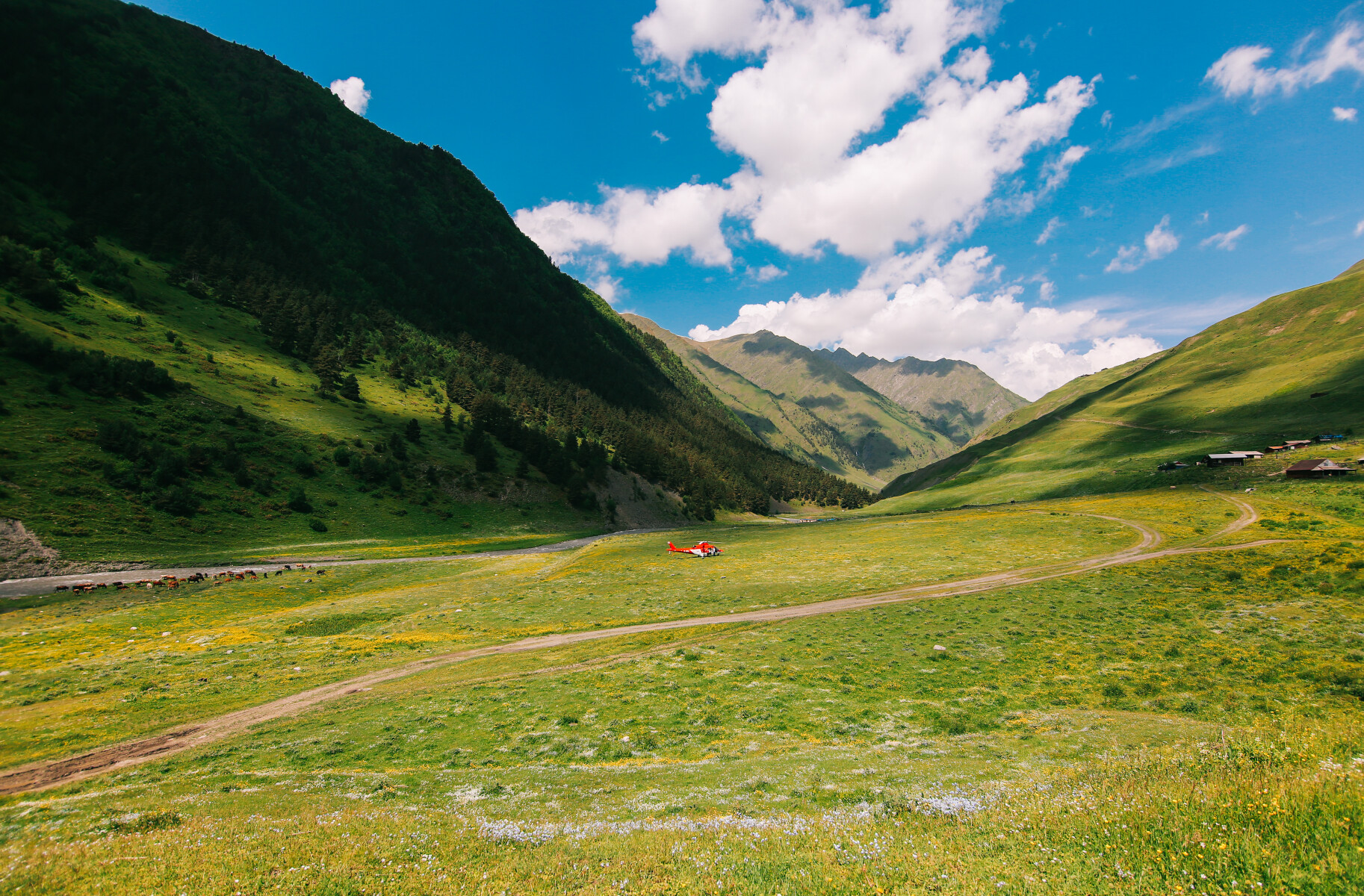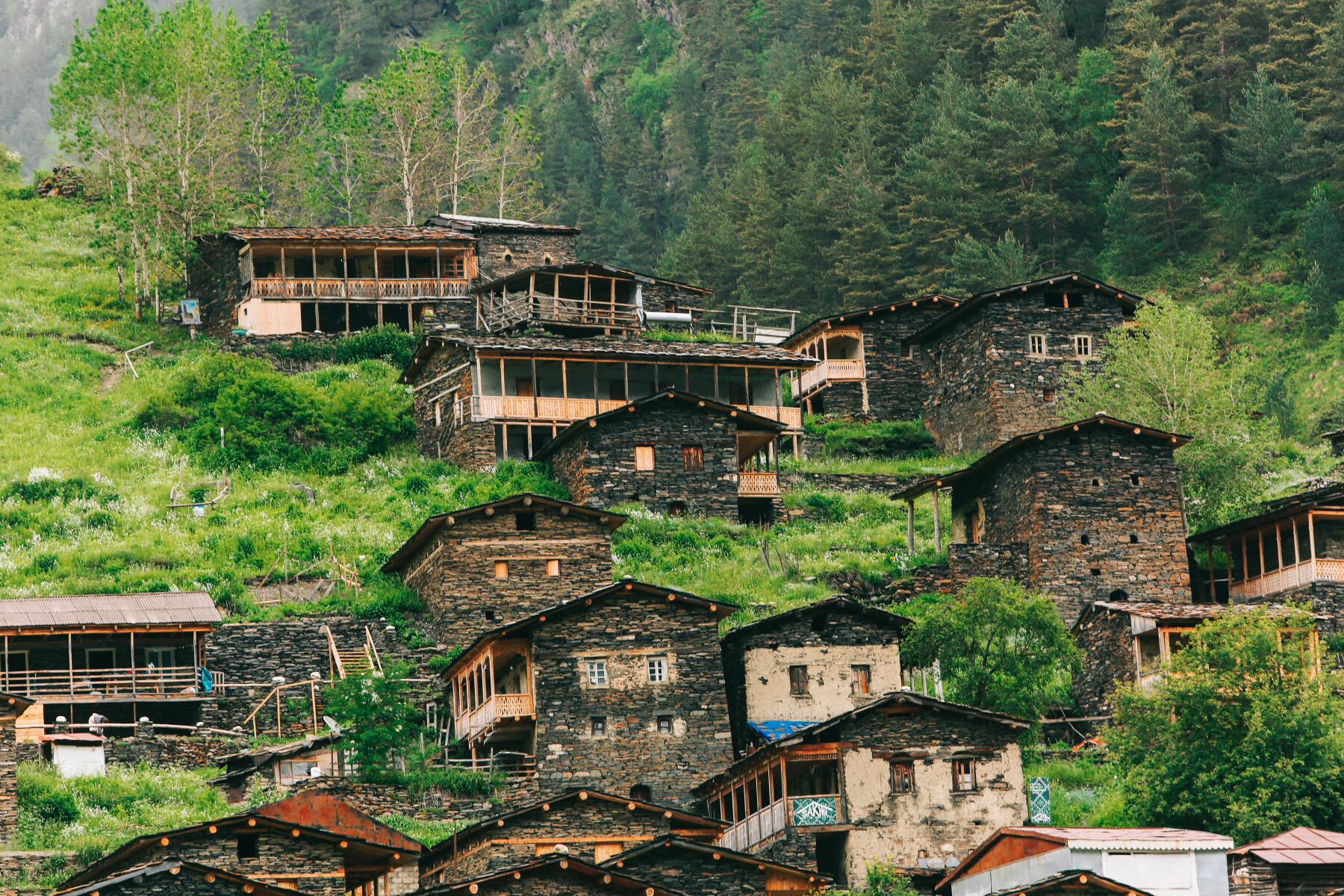 Our tour group had the opportunity not only to enjoy stunning views from the helicopter, but also to make their way to the villages and see the ancient settlement as well as get acquainted with ancient traditional architecture.
Afterwards, both helicopters got direction from Tusheti to Kazbegi and flew around the glacier. It is a volcanic cone covered by glacial snow and ice. It changes color and size each year and its height is 5054 meters above sea level. The glacier is surrounded by magnificent views of the forests, rivers and its tributaries.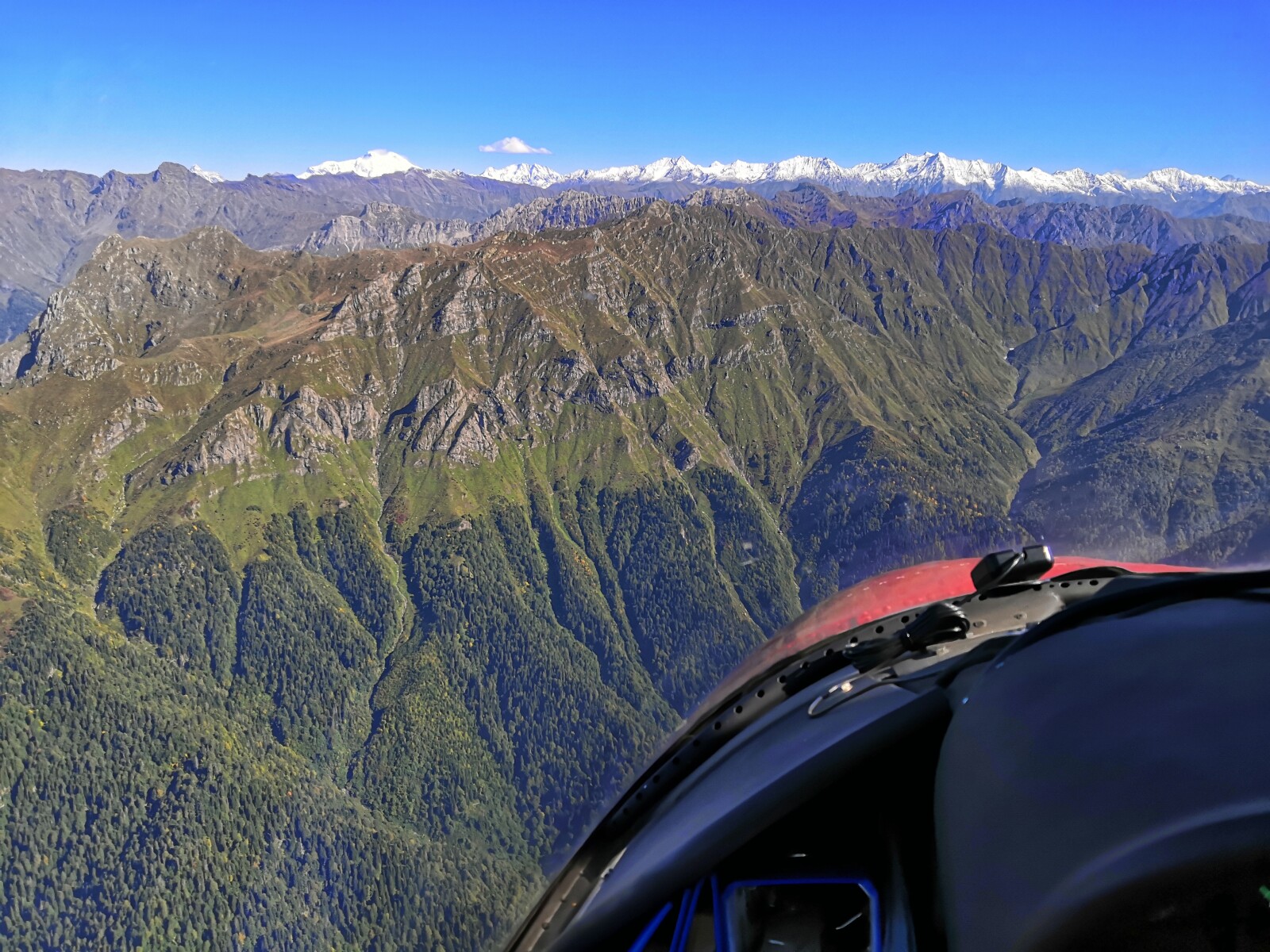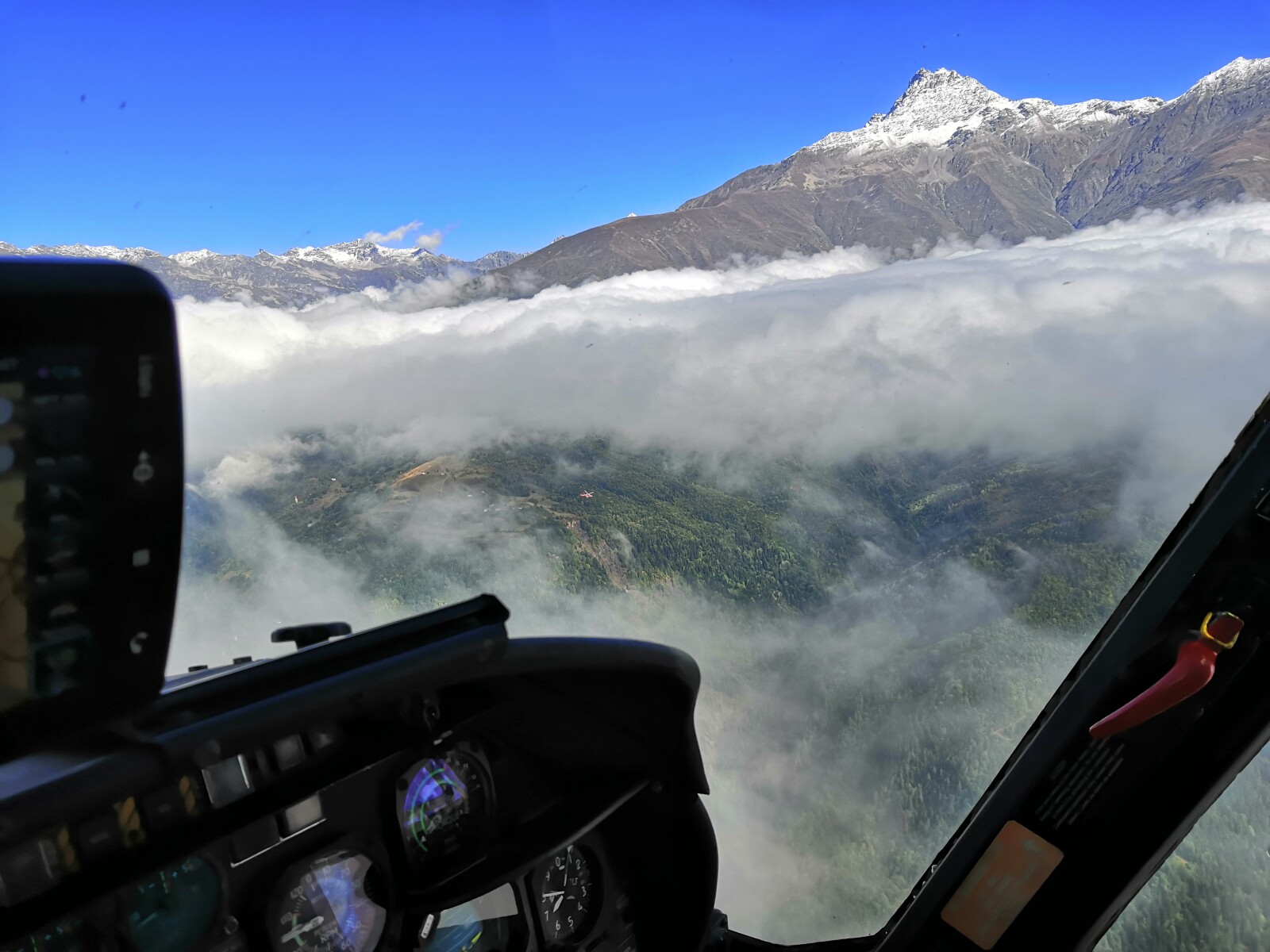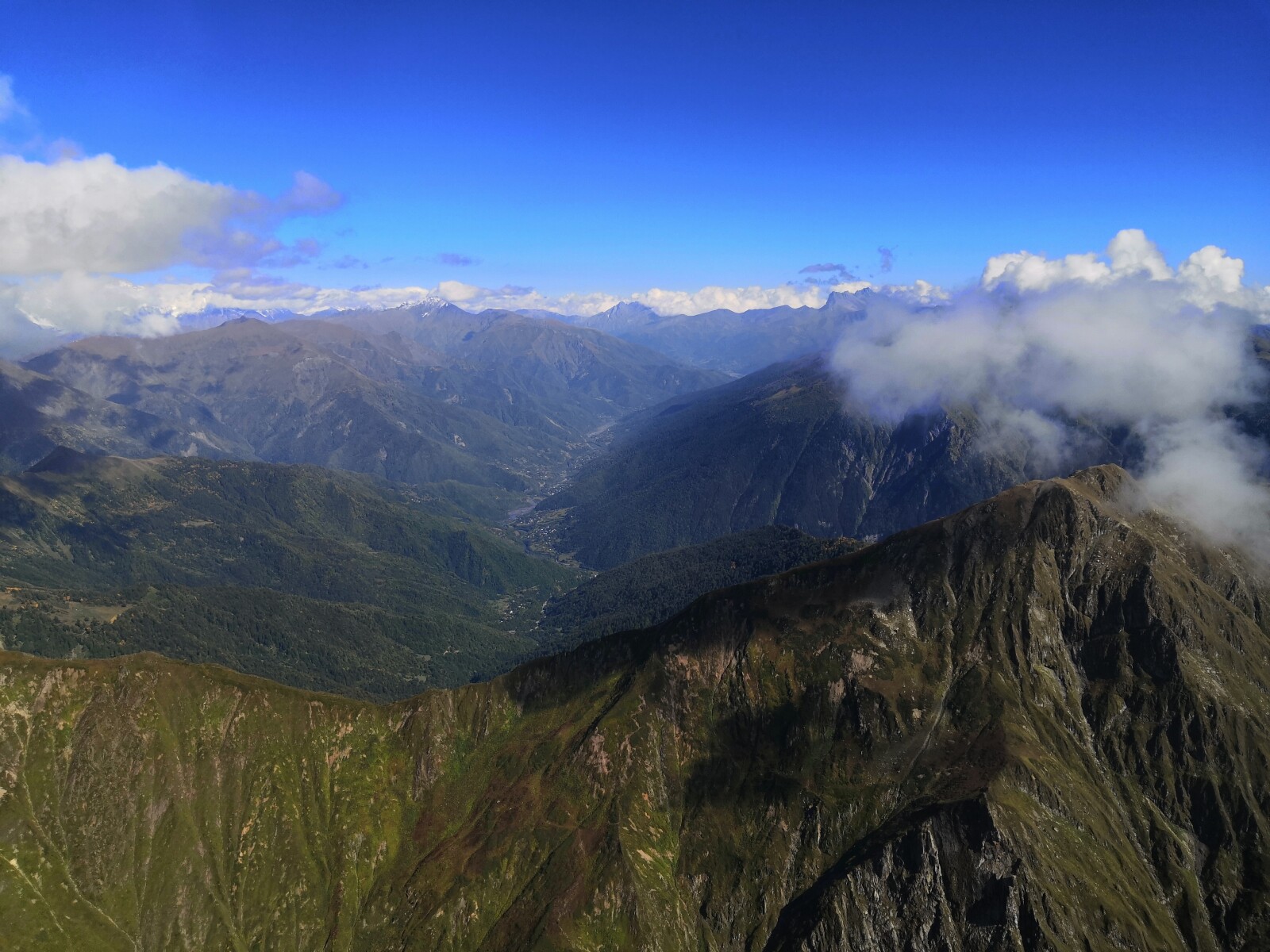 A touring group from Kazbegi flew to Gudauri, where one of our helicopter bases is located. Gudauri is a mountain-ski resort in Georgia. It is situated on the south-facing plateau of the Greater Caucasus Mountain Range at an elevation of 2200 meters above sea level with skiable areas, enjoying maximum exposure to the sun. From Gudauri the group returned to Shekvetili on the seashore, where the tour began. It was a two days helicopter tour that was spectacularly impressive for our vacationers.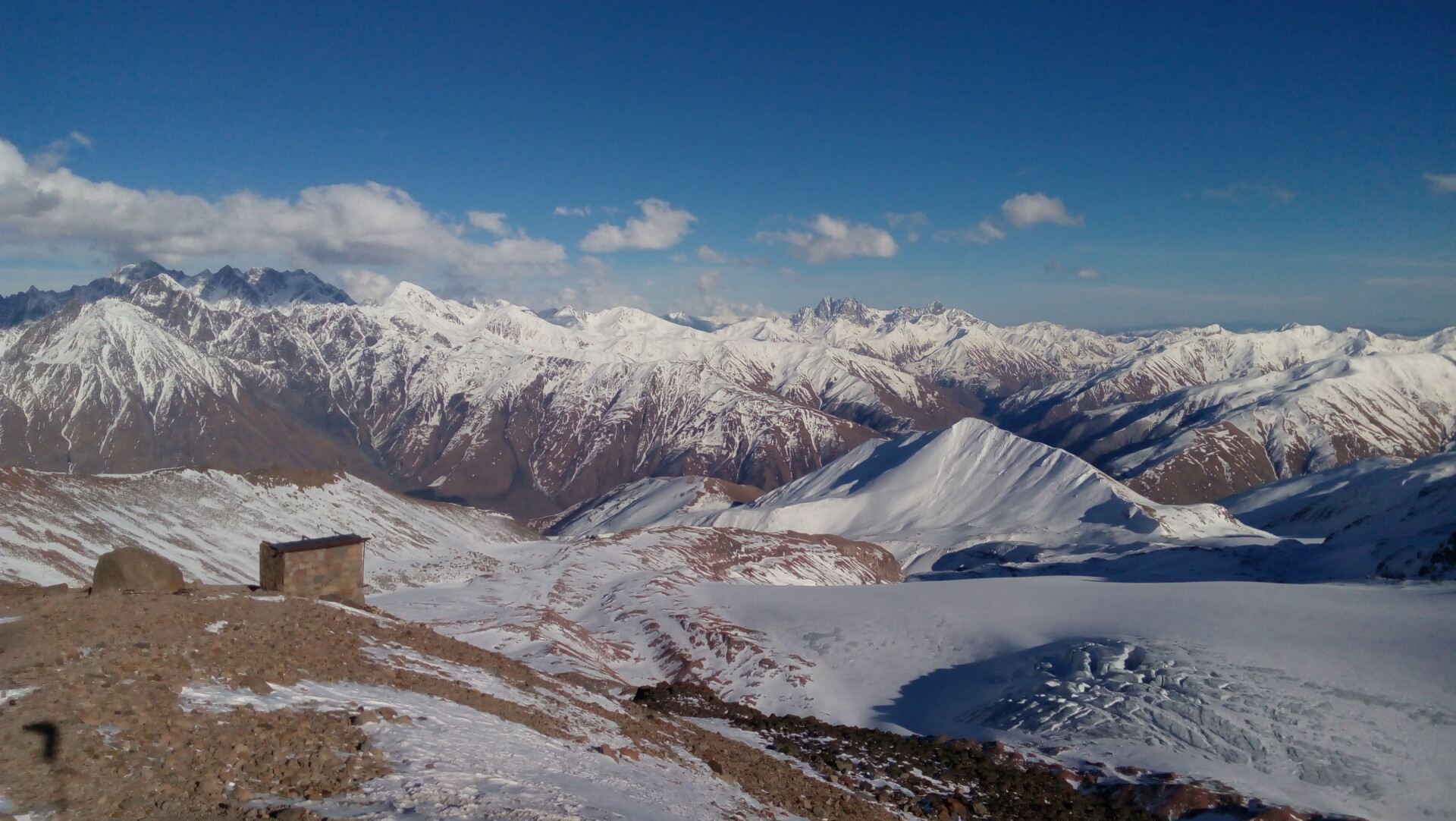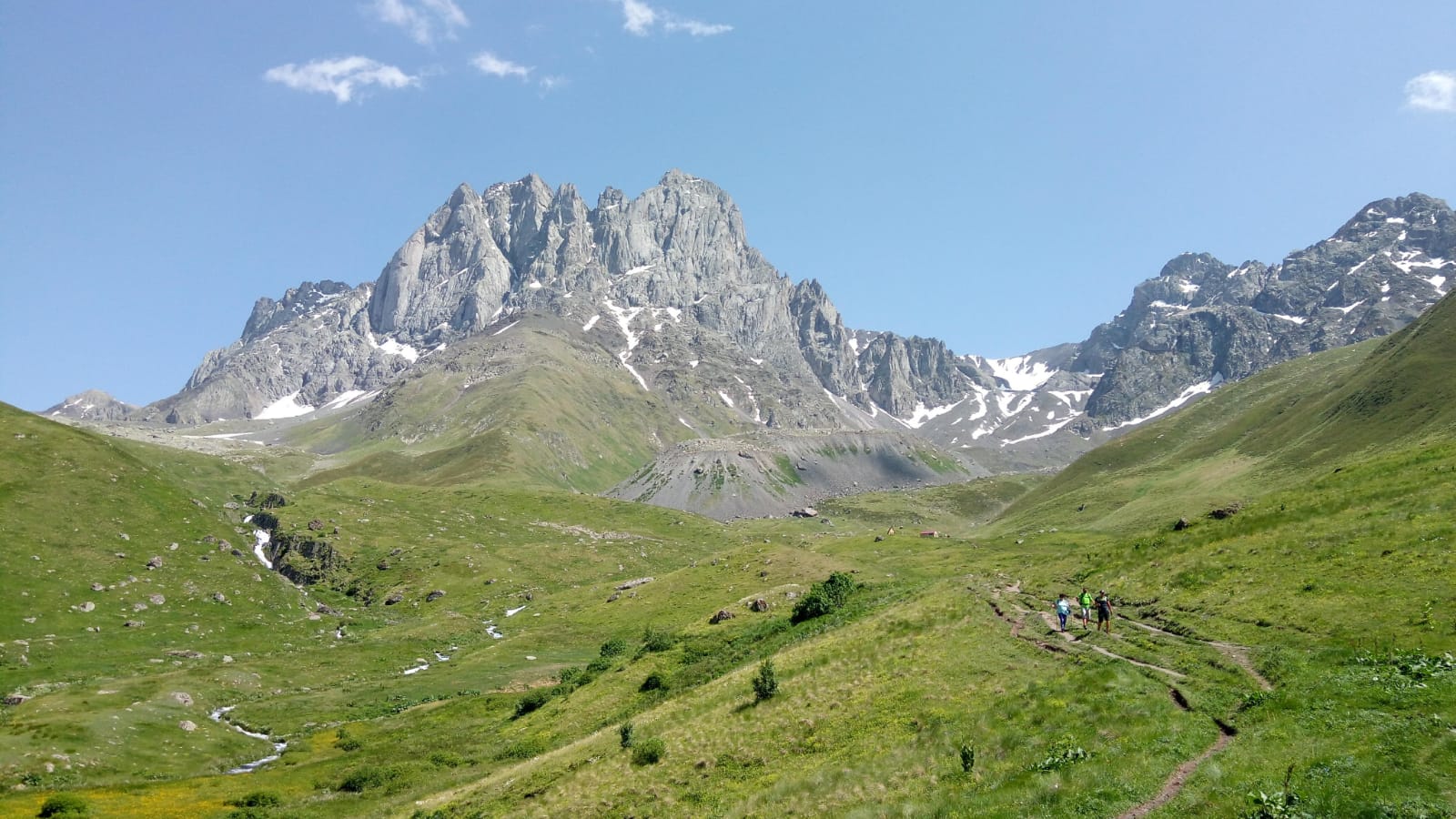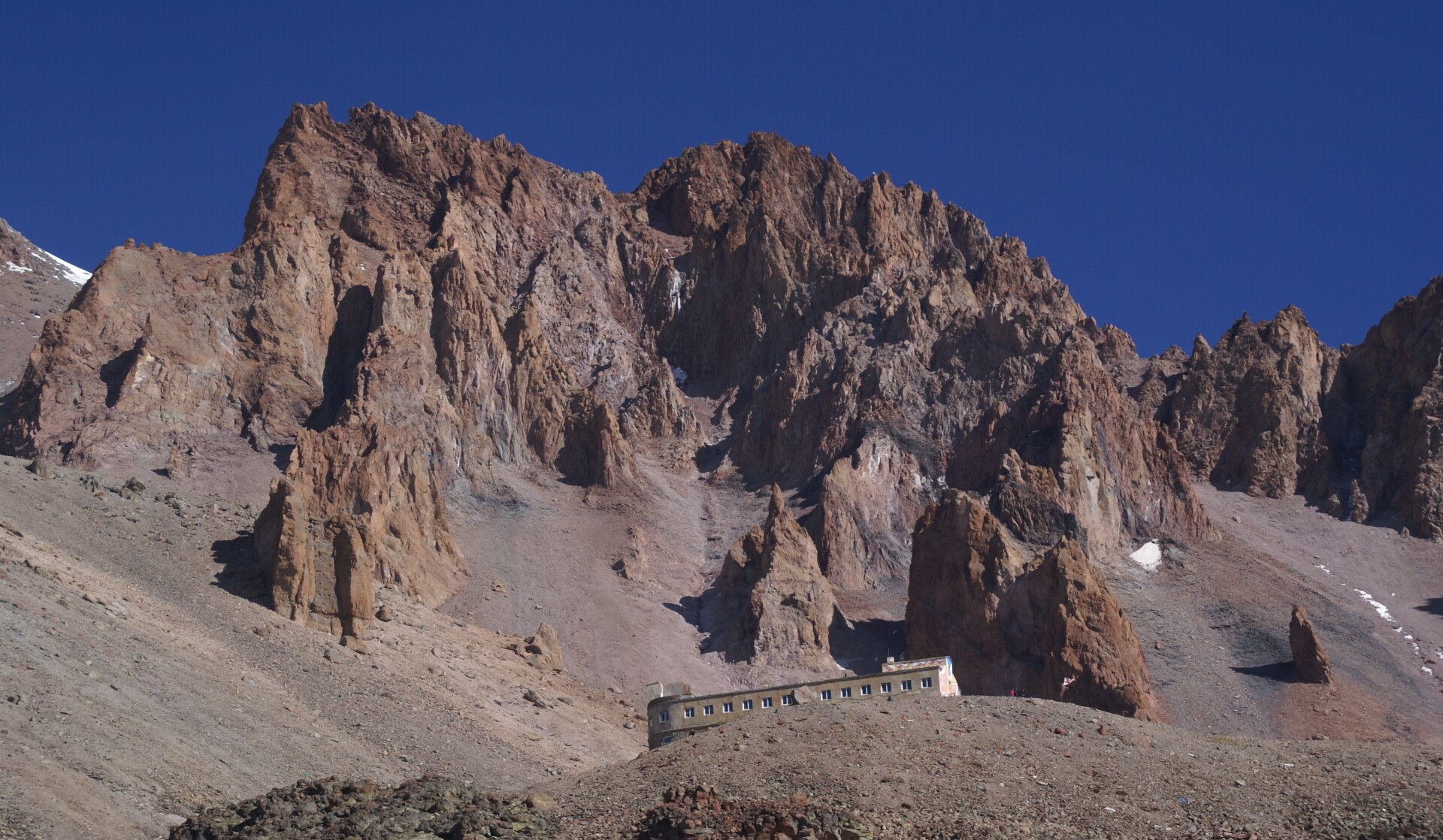 Our company offers different heli tours for summer as well as winter season from mid-December to mid-March. Two of our helicopters are ready to serve you the whole year long. Our helicopters can carry up to 6 passengers and flights can be arranged from any of our bases – Gudauri and Bakhmaro, as well as from any other place you wish to be picked up.
Georgia-Trip gives you the opportunity to fly from any part of Georgia by helicopter Agusta A109K2.
Enjoy heli tours with us and be sure that your trip will be amazing!
Share this: