Created: 2019-11-08
Our company offers different heli tours for winter season and from from mid-December to mid-March two our helicopters will serve you. Georgia Trip gives you opportunity to fly from any part of Georgia by helicopter Agusta A109K2. Our helicopters can carry up 6 passengers. We are serving all Gergia and flights can be arranged from any our bases.
One of our base is located in Gudauri, the second one in Bakhmaro. Bothe of them are near the tourist areas.
Locations of the bases you can see to the specified address:
Gudauri - http://bit.ly/33DyJcx
Bakhmaro - http://bit.ly/2K01wQH
Enjoy heli tours with us and be sure that your trip will be amazing.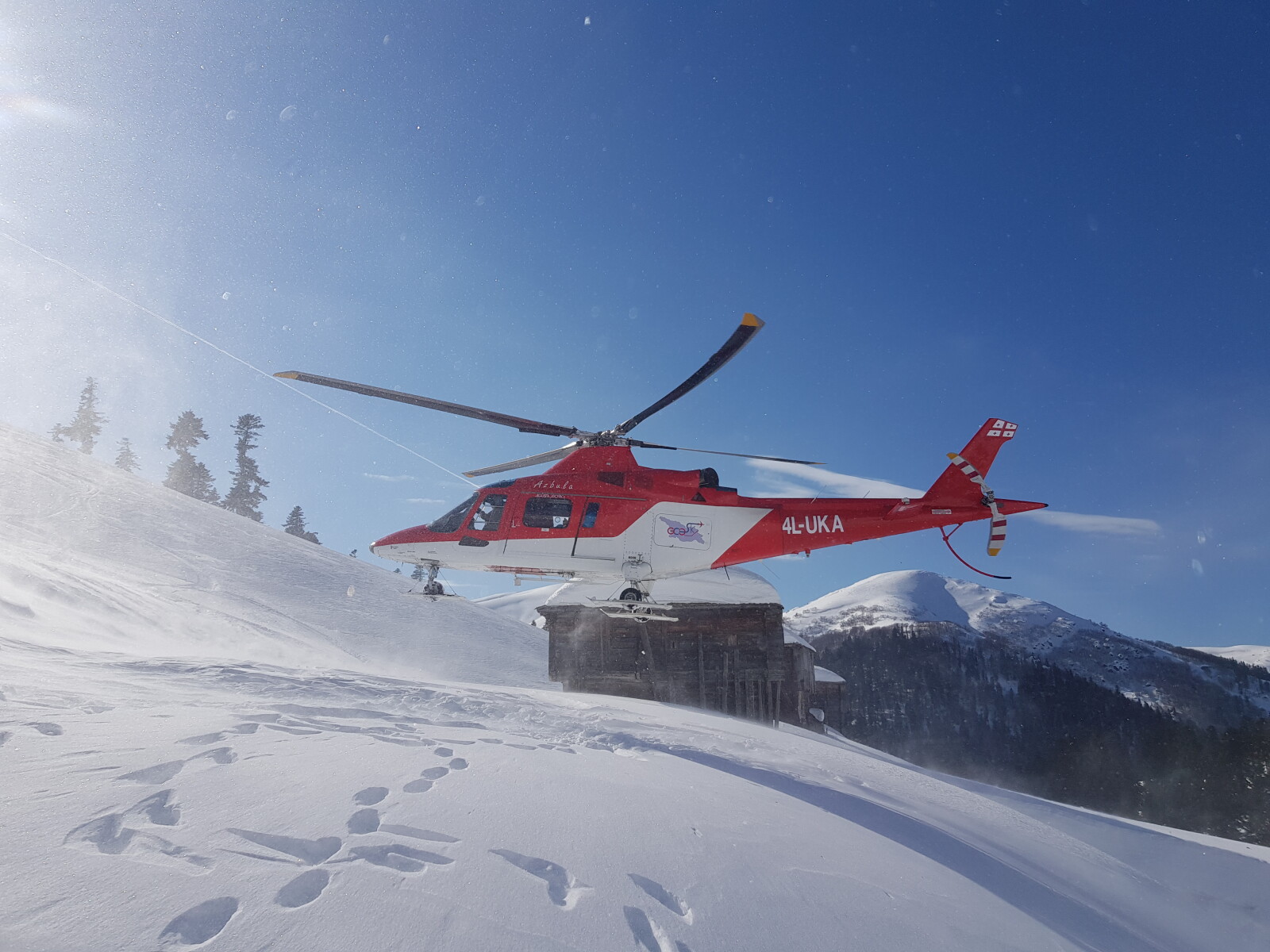 Share this: