Price for 1 person: 50 EUR
Introduction: We offer you a one day tour to Koruldi lakes – Upper Svaneti, Mestia. Koruldi lakes are located 10 kilometers from Mestia, on 2850 m above the sea level. There are fantastic views of Caucasus peaks and mountains from Koruldi lakes.
After just 2 kilometers of hiking and 500 m of elevation gain from Koruldi lakes to the high cross, you will be able to see the Chaladi glacier and mount Ushba from close range.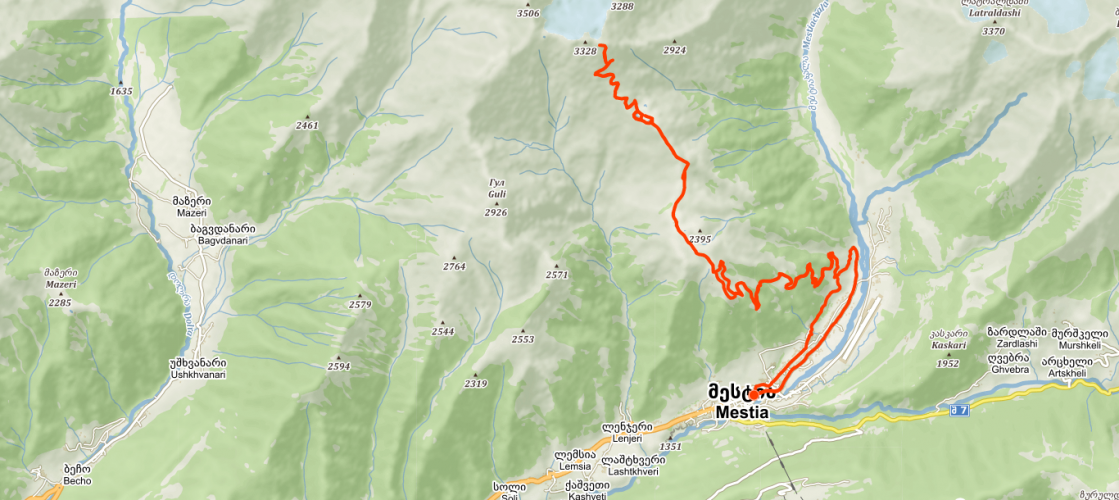 Cycling route details:
Distance to be covered by bicycle: 36 km;
Difficulty level of Cycling Tour: hard;
Road Type: Gravel Road - 80%;
Elevation Gain:1600 m;
Min. Elevation: 1400 m;
Max.Elevation: 2850 m;
Est. Moving Time: 3 h.
Cost of the Cycling Tour includes:
Provision of the tour participants with electric mountain bicycles and protective equipment (helmets);
Guide (Instructor).