Price for 1 person: 50 EUR
Introduction: We offer you a one day tour to Upper Svaneti, on Shdugra waterfall - village Mazeri, located 30 kilometers from Mestia. You can approach the bottom of the waterfall and the top as well. From the top, you will be able to see the feet of Ushba, the glacier itself and astonishing views of Svaneti.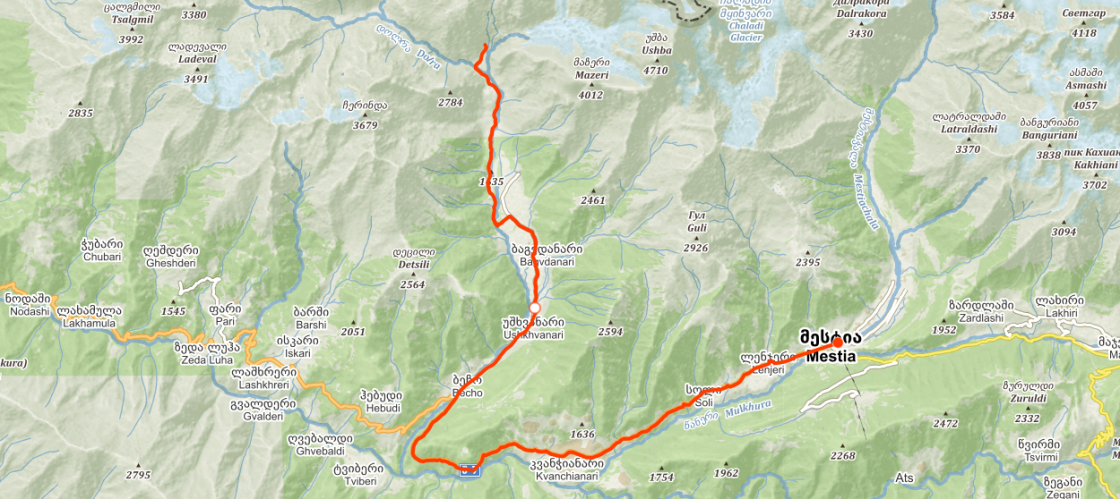 Cycling route details:
Distance to be covered by bicycle: 60 km;
Hiking: 8 km;
Difficulty level Cycling Tour: hard;
Road Type: Gravel Road;
Elevation Gain: 1500 m;
Min. Elevation: 1400 m;
Max.Elevation: 2500 m;
Est. Moving Time: 8 h.
Cost of the Cycling Tour includes:
Provision of the tour participants with electric mountain bicycles and protective equipment (helmets);
Guide (Instructor).