Price for 1 person: 50 EUR
Introduction: We offer you a one day e-bike tour through the river Sno valley to the top of Gudamakari pass.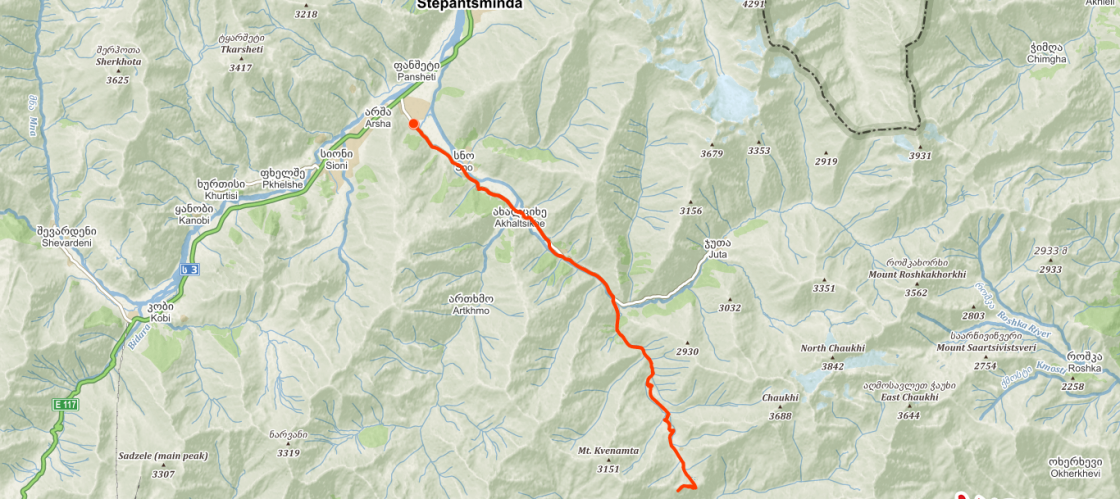 Itineraries:
Our trip will take a start from the village of Achkhoti, which is located on 1800 m above the sea level. The first destination will be the old castle of Sno (XVI-XVII. centuries). Then we'll ride along the river of Sno – the valley with fascinating views of Mount Kazbegi and surroundings. After about 7 kms of the tarmac, road splits and we start the gravel road ascent to the Gudamakari pass (2500 m above the sea level) with astonishing panoramic views. Then downhill on the same road to the village Achkhoti.
Cycling route details:
Regions to be visited:
Mtskheta-Mtianeti;
Distance to be covered by bicycle: 45 km;
The difficulty level of cycling tour: medium
Road Type: Gravel Road - 70 %
Elevation Gain: 900 m;
Min. Elevation: 1800 m;
Max. Elevation: 2500 m;
Est. Moving Time: 3 h.
Cost of the Cycling Tour includes:
Provision of the tour participants with electric mountain bicycles and protective equipment (helmets);
Guide (Instructor).