Price for the trip : 200 EUR per 1 - 4 clients
Introduction: We offer you a one-day E-bike trip around Tbilisi. We will cycle on beautiful through-forest routes, with amazing views of the capital city-Tbilisi.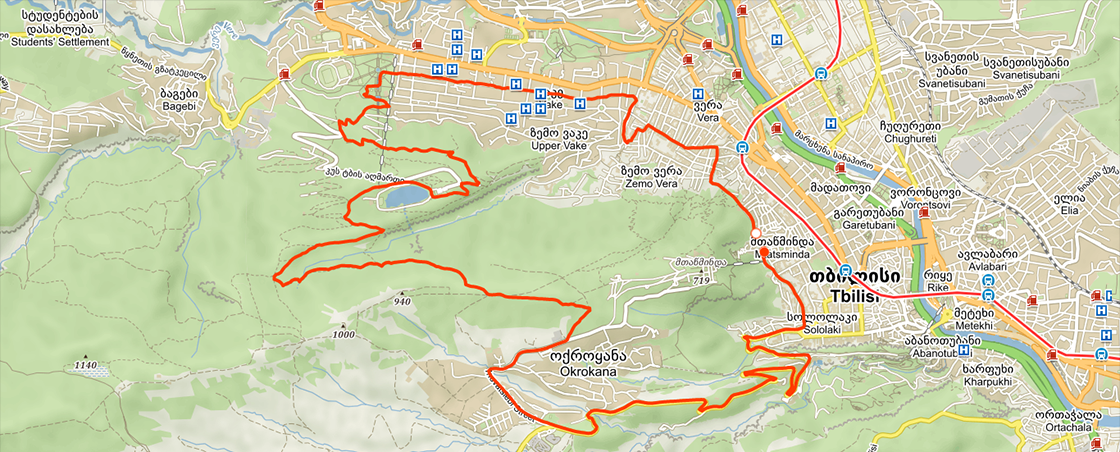 Itineraries: The bicycle tour will start at our head office (where you can rent an E-bikes). We'll cycle 4 kilometers through the city to Vake Park, where our offroad-gravel e-bike tour will take a start. By the routes through the forests and beautiful views of Tbilisi, we'll cycle to the Turtle Lake (690 meters above the sea level), then short but steep climbs towards the ridge. With beautiful mountainous gravel roads, we'll climb to the top of the ridge, where you'll have the possibilities to admire the truly amazing views of the capital city. After we'll cycle downhill to the city center, our head office, where our trip comes to the end.
Cycling route details:
Regions to be visited: Tbilisi;
Distance to be covered by bicycle: 25 km;
Level of Cycling: Medium;
Road Type: Asphalt Road - 10km, Gravel Road - 15 km;
Elevation Gain: 600 m;
Min. Elevation: 300 m;
Max.Elevation: 800 m;
Est. Moving Time: 2 h.
Cost of the Cycling Tour includes:
Provision of tour participants with electric mountain bicycles and protective equipment (helmets);
Guide (Instructor).