Price for the trip : 250 EUR per 1 - 4 clients
Introduction: We offer a one-day Bicycle Tour to David Gareja, a rock-hewn Georgian Orthodox Monastery Complex located in the Kakheti region of Eastern Georgia. The tour participants will have the unique opportunity to enjoy nature at its finest and explore the numerous cultural and historical sites by Electric Mountain Bikes.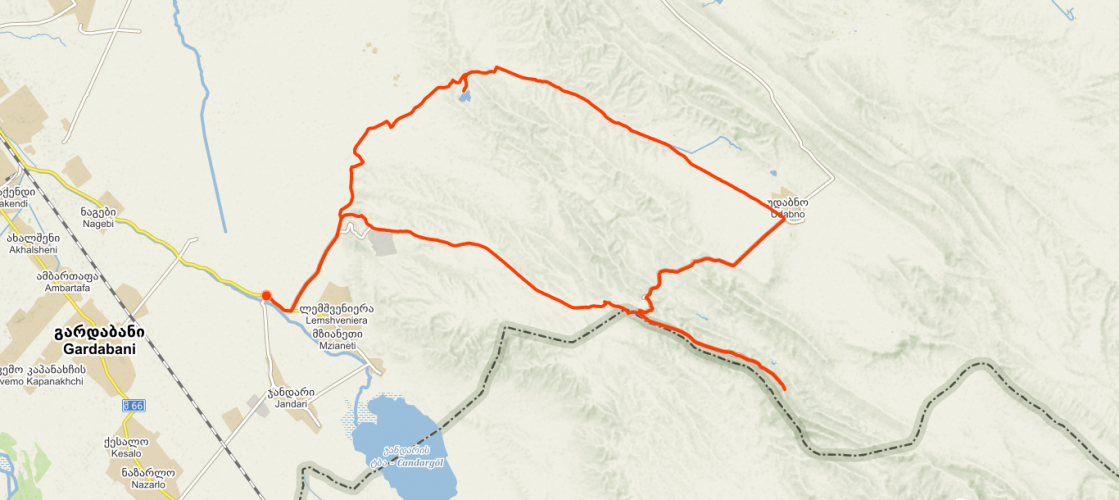 Itineraries: The Bicycle Tour will start in Gardabani Municipality (about 40 km away from Tbilisi), and we will visit the following places:
Lake Jandari - is one of the most important water reservoirs in South-East Georgia, located at 291.4 meters above sea level. It is mainly filled with water coming through the Gardabani water canal from the Kura River. Although most of the basin (67%) is located on Georgian territory, part of it (33%) belongs to Azerbaijan. The lake is also considered to be one of the best fishing destinations.
David Gareja - Monastery complex was founded on the half-desert slopes of Mount Gareja in the first half of the 6th century by St. David Garejeli, one of the 13 Assyrian monks. It is an important center of religious, cultural and educational activities. The complex with hundreds of caves is nowadays located on the Georgian-Azerbaijani border, allowing visitors to enjoy amazing semi-desert landscapes.
Mravaltskaro Reservoir - also known as Mravaltskaro Lake is a water reservoir located at an altitude of 510 meters above sea level, on the territory of colorful Gareja desert.

Cycling route details:
Regions to Be Visited: Kvemo Kartli, Kakheti;
Distance to be covered by car: 40 km;
Distance to be covered by bicycle: 77 km;
Difficulty Level of Cycling: Medium;
Road Type: Gravel Road - 80 %;
Elevation Gain: 800 m;
Min. Elevation: 300 m;
Max.Elevation: 800 m;
Est. Moving Time: 4 h.

Additional Information:
The total length of the Cycling Tour: 1 full day;
Meeting place: to be determined;
Meeting date and time: to be determined;
Return date and time to Tbilisi: to be determined.

Cost of the Cycling Tour includes:
Transfer by Minibus (from Tbilisi to Gardabani, and vice-versa);
Provision of tour participants with electric mountain bicycles and protective equipment (helmets);
Guide (Instructor).