Price for the trip : 250 EUR per 1 - 4 clients
Introduction: We offer a one-day bicycle tour to Bevreti Nunnery, near Tbilisi. The tour participants will have the unique opportunity to enjoy nature at its finest and explore the numerous cultural and historical sites by electric mountain bikes.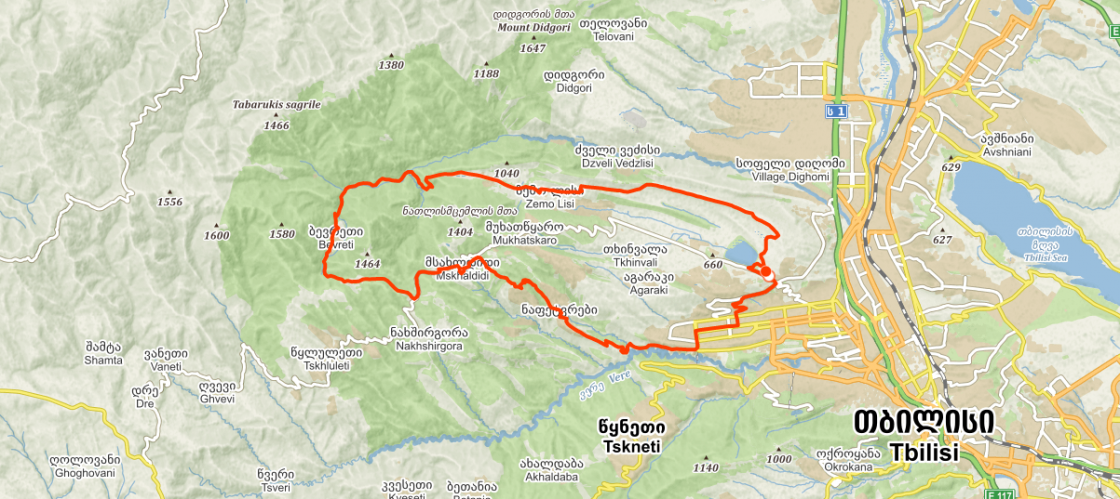 Itineraries:
The Bicycle Tour will start in Tbilisi, and we will visit the following places:
Monastery named after situated in Mtskheta Municipality, 35 km from Tbilisi, Bevreti Nunnery is set in 1995. The complex has an amazing location; It is located at 1080 meters above sea level, in a mountainous valley covered by forests and crossed by the Dighmistskali River.
Lisi Lake - is located in the north-western part of Tbilisi, at 624 meters above sea level. The lake and its surrounding areas are considered to be one of the most beautiful recreational zones of the capital city. Visitors can find many species of exotic birds, as well as turtles, frogs, foxes and hares on its territory. In 2016, a 3 km walk and cycling route was opened around the lake, allowing riders and pedestrians to fully enjoy the shores of Lisi Lake. .
Cycling route details:
Regions to be visited: Tbilisi;
Distance to car: 10 km;
Distance to be covered by bicycle: 31 km;
Level of Cycling: Medium;
Road Type: Asphalt Road
Elevation Gain: 100 m;
Min. Elevation: 600 m;
Max.Elevation: 1300 m;
Est. Moving Time: 3 h.
Additional Information:
Total length of the Cycling Tour: 1 full day;
Meeting place: to be determined;
Meeting date and time: to be determined;
Return date and time to Tbilisi: to be determined.
Cost of the Cycling Tour includes:
Transfer by Minibus;
Provision of tour participants with electric mountain bicycles and protective equipment (helmets);
Guide (Instructor).