Price for 1 person: 50 EUR
Introduction: We offer a one-day bicycle tour to the Truso Valley. The tour participants will have the opportunity to explore the ruins of Zakagori Town-Fortress and enjoy the breathtaking views of Truso gorge.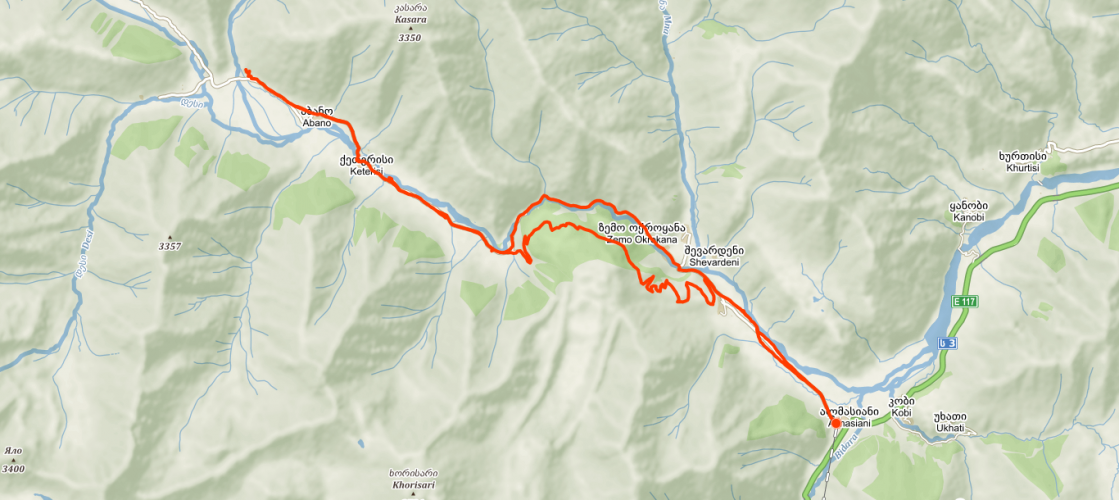 Itineraries: Our bike trip will take you from the village of Almasiani. Along the river Tergi will cycle through the 2350 m (from the sea level) pass. At first, we'll visit the Zakagori "boiling" lake and mineral travertines, then through the valley of the Tergi River to the Zakagori ghost town-fortress. We'll cycle back to the starting point with the gravel road along the Tergi River, with beautiful views of the surrounding mountains and the
Tergi valley.
Cycling route details:
Regions to be visited:
Mtskheta-Mtianeti;
Distance to be covered by car: 13 km;
Distance to be covered by bicycle: 35 km;
The difficulty level of cycling tour: medium
Road Type: Gravel Road - 100 %
Elevation Gain: 750 m
Min. Elevation: 2000 m
Max.Elevation: 2400 m
Est. Moving Time: 3 h.
Additional Information:
The total length of the Cycling Tour: 1 full day;
Meeting place: to be determined;
Meeting date and time: to be determined;
Return date and time to Tbilisi: to be determined.
Cost of the Cycling Tour includes:
Transfer by Minibus (From Tbilisi to Truso and vice-versa);
Provision of tour participants with electric mountain bicycles and protective equipment (helmets);
Guide (Instructor).