What experience is the most important to you? Enjoyment? Something new to learn? Or just enjoy real skiing? HERE IS YOUR CHANCE! You are skiing with one of the most famous skiers today in real powdersnow.
Price for 1 person: 3 890 Eur for at least 8 people in a group
Optimal number of participants: 8 or 12 persons;
Elevation of slopes: 400-700 meters for heli-ski, 400-800 m for cat-ski;
Number of runs per day: heli-ski 1.5 hour flight (approx. 7-9 descents) + surcharge cat-ski is not limited;
Dates :
11. - 18. 2. 2023
25.2. - 3.3.2023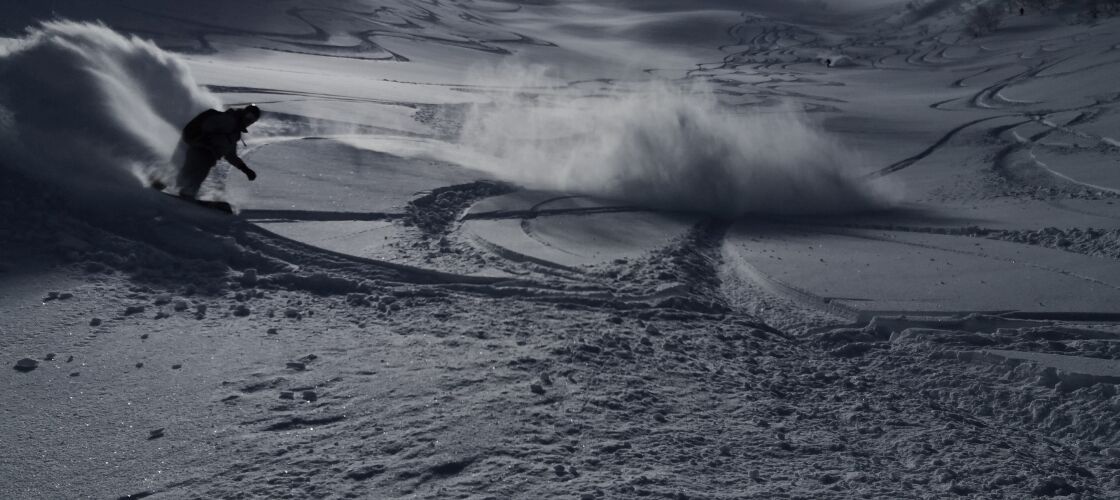 JAN HUDEC or why ski with Honza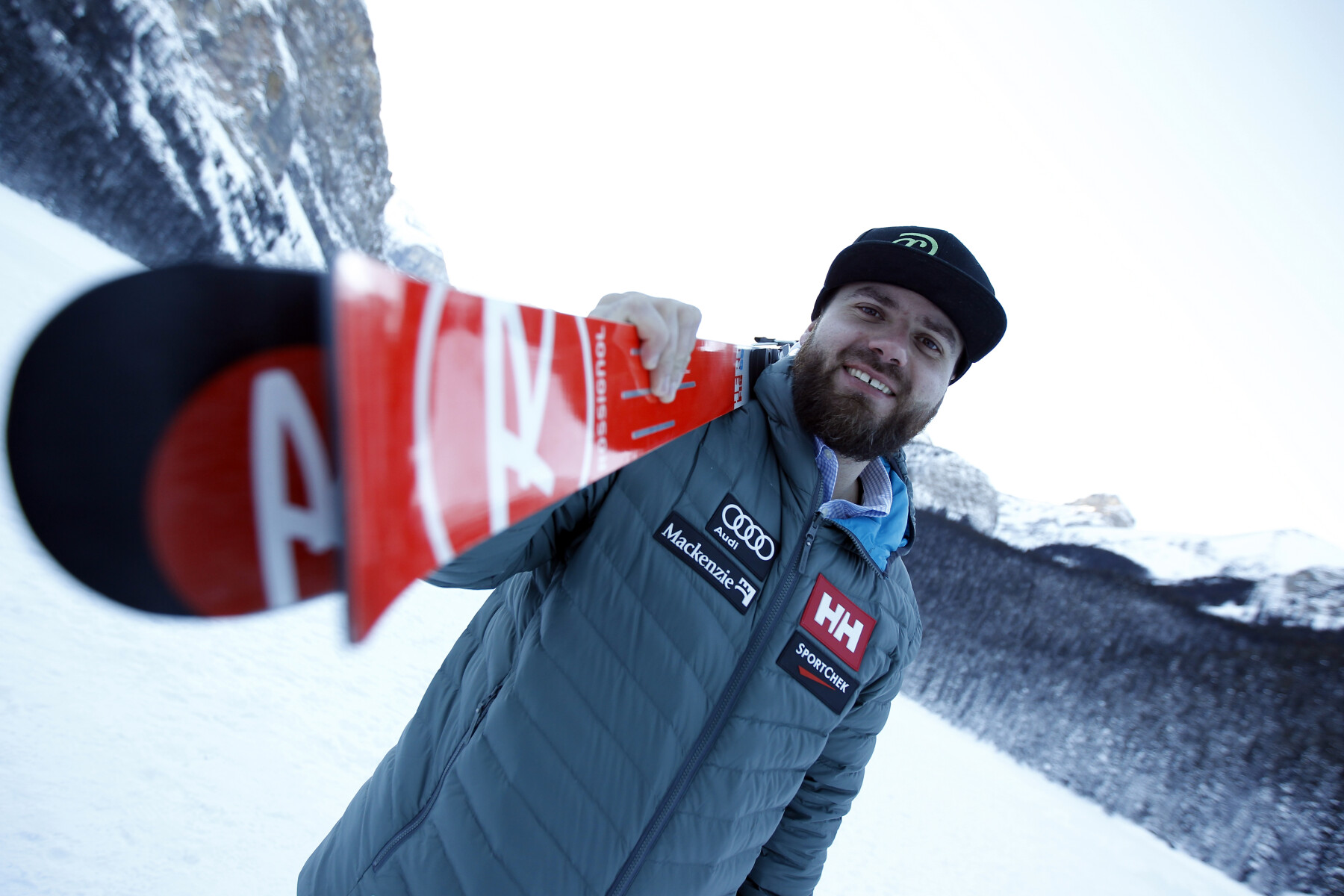 Former Canadian-Czech alpine skier. Winner of the silver medal at the 2007 World Alpine Ski Championships in Åre, Sweden, and the bronze medal in the Super-G at the 2014 Winter Olympics in Sochi.
After a dramatic escape from Czechoslovakia in 1982, little Honza (5 years old) started his racing "career" in the Austrian Alps. After his parents emigrated with him to Canada in 1987, Honza fell in love with the Rocky Mountains and continued racing. As a young racer, he thrived. However, from a young age, he was always trying to disappear into the woods and enjoy freeride skiing at any cost, even if it was just two turns in powder somewhere off the slopes. "Unfortunately" he was so good at racing that his passion for freeride and powder only deepened due to the constant racing on classic slopes. And so began his secret hobby of searching for the best freeride and powder worldwide. After skiing in Canada, Chile, France, Norway, Russia, Cyprus, New Zealand and many other places, Georgia appealed to Honza. Join him for powder in alpine and beautiful beech forests, great food, and fun company.
PROGRAME:
Day 1 - departure from CR;
Day 2 - arrival to Kutaisi or Tbilisi, pick up group at the airport, transport by minibus and snowcat to base, accommodation, pick up ski and avalanche equipment, safety training and CAT-SKI and HELI-SKI rules. If you are interested, we can arrange a flight from the airport to our Mountain Ski Base with our helicopter for a small fee. Depending on your flight and taste, you can go for half-day skiing ... maybe try half-day HELI-SKI;
Day 3 to 8 - ALL YOUR SKIING PROGRAM WILL BE ACCOMPANIED BY HONZA HUDEC!! = 5 days no limit CATSKI - all day skiing with the help of a snowmobile without limiting the number of descents or altitude meters + 1 day HELI-SKI = paid 1.5 flight hours with the possibility to buy another one for 12 Eur / minute flight. In case of interest it is also possible to buy additional flight days in the price of 1100 EUR / 1day / person. On the afternoon the last d ay of departure from the base of Bakhmaro with minibus and then transport to Kutaisi or Tbilisi, departure back to Europe or accommodation in a hotel and overnight accommodation;
Day 9 - Departure back home for a flight that is up to this day.
Your program will be adapt to your flight schedule!!
We can arrange all flights for you!
PRICE IS INCLUDED:
5 days CATSKI without limiting the number of descents or altitude meters (everything is limited only by your physical condition and length of day!);
1 day HELISKI - every day 1.5 flight hour with the possibility of buying another one in the price of 12 Euro / person / each started minute;
SKITOURING around the base with the possibility of climbing the main ridge above Bakhmaro - in case of interest it is possible to include a day on the skialps instead of cat skiing
6 x services with certified guide, in heliski each group of 4 people has their own guide;
All transportation by minibus from Mountain Ski LLC;
6 x accommodation at Mountain Ski base Bakhmaro in cottages with own sanitary facilities;
Possible accommodation in Kutaisi or Tbilisi - 1 night (breakfast, dinner);
3 x daily meals, buffet breakfast, packed lunches for hikes or hikes or classic lunch at the base, warm dinner of classic Georgian cuisine, soft drinks included;
Food during transport to and from the airport;
Water during transport;
Free rental of freeride skis or snowboards with belts or snowshoes, telescopic poles;
Free rental of avalanche equipment - ABS backpack, avalanche search engine, probe, shovel.
PRICE DOES NOT INCLUDE:
Ticket;
Possible transports by helicopter;
Insurance of outdoor activities - we recommend Alpenverein;
Consumption of alcoholic drinks.
RECOMMENDED EQUIPMENT
Freeride equipment or ski mountaineering equipment - skis, poles, or freeride snowboard - is not necessary, as it is possible to borrow free of charge within CATSKI and HELISKI;
Freeride shoes;
Clothes for ski or snowboard;
Helmet - free to borrow, glasses;
ABS backpack, avalanche finder, probe, shovel - available for free;
Thermos;
Personal hygiene;
Personal pharmacy
ACCOMMODATION AND CATERING
ACCOMMODATION:
You will be accommodated in wooden houses in double rooms;
In the case of a return flight until Sunday, you will be provided with bed and breakfast at the hotel in Tbilisi or Kutaisi.
CATERING:
Full board is available throughout your stay in Bakhmaro;
Breakfast is buffet style;
Lunch is in the form of a packet for a snowmobile or helicopter - lunch on a chop consists of broth, bread, roasted meat, salami, cheese, vegetables, fruit and hot water for tea or coffee, while bottled water is also available;
Dinners are several-course and cook mostly renowned Georgian cuisine such as: Khinkali, Khachapuri, Shashlik, Chakapuli, Kebab etc., of course vegetables and salads…
Soft drinks are included in the menu… alcohol of all kinds is served at the bar…
During transports, refreshments are prepared in well-tested restaurants;
Before departure a final dinner is prepared in Tbilisi or Kutaisi, or breakfast if you leave the next day